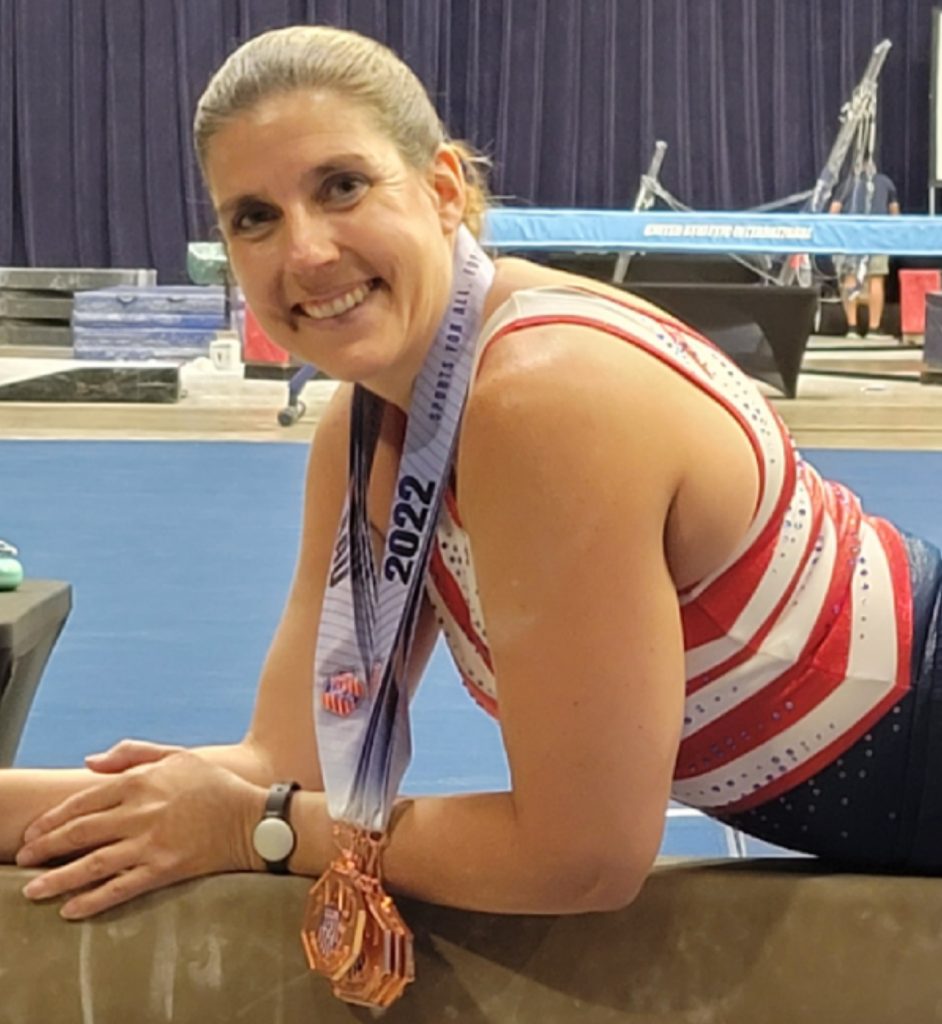 Dru Heffington
Director of Gymnastics
Dru Heffington is a lifetime fan of the sport of gymnastics. She began training in gymnastics at age 3 and continued through age 12, competing for several years. After over 20 years away from the sport, she returned to training as an adult in 2012. She chuckles when she remembers her first practice as an adult gymnast "I couldn't even do a forward roll. Seriously, I couldn't even do a forward roll!" Her first amazing experience competing as an adult gymnast was with AAU Gymnastics in Georgia in January 2013 (about 22 years after her last competition). She continues training and competing in gymnastics and loves the opportunity that AAU provides for athletes in all sports and especially all ages. Dru has served as the District Sports Director for AAU Gymnastics in Arizona since moving to the state in 2014. Sports for All Forever is truly amazing and offering opportunities for all to participate in an active lifestyle is her mission!
AAU Gymnastics follows the requirements and routines from USA Gymnastics.  There are a few modifications to USAG requirements which are included in the document here.  Arizona follows the national AAU rules for all competitions.
AAU GYMNASTICS SCHOLARSHIP PROGRAM
Fantastic News! We have SIX $2,500 scholarships this year to award current or previous AAU gymnasts graduating from high school. Eligibility criteria is listed on the application form as well as the link below. Deadline is May 15!
Click here for more information.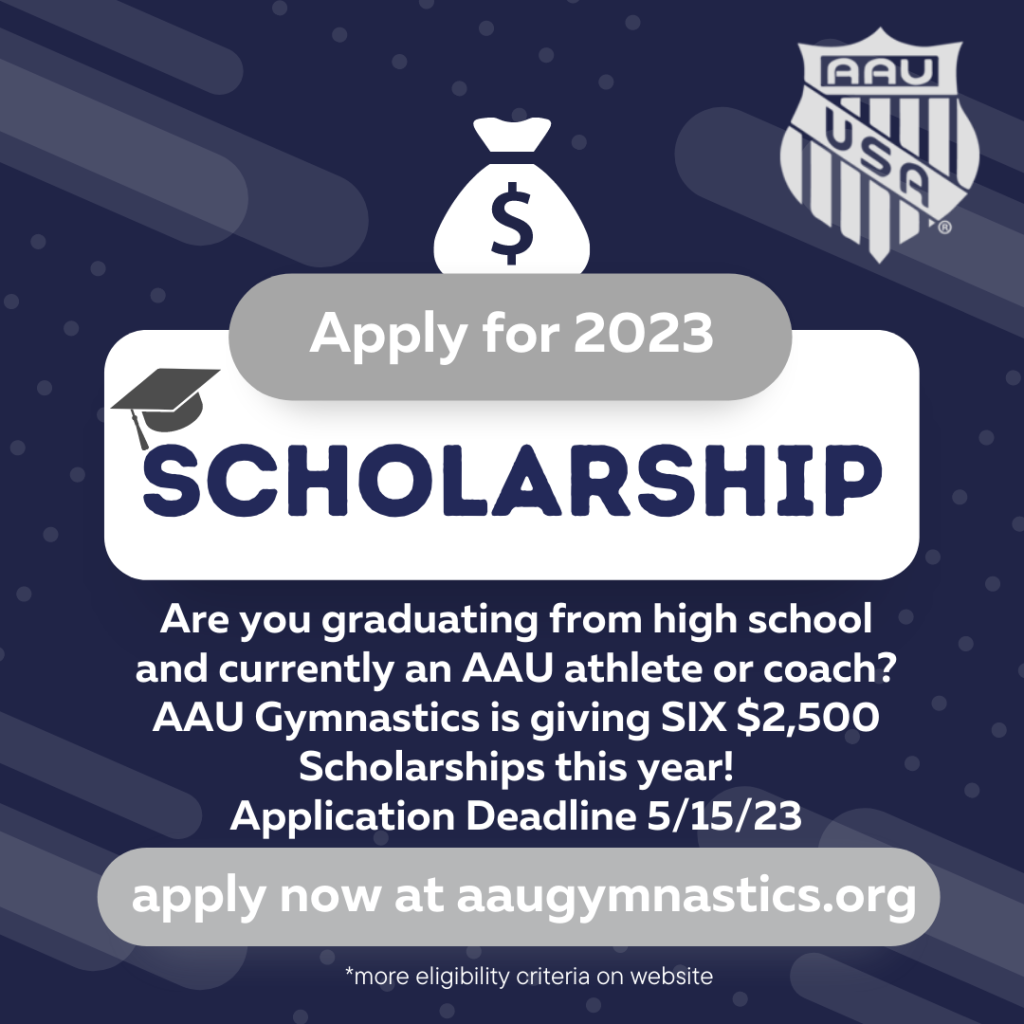 AAU NATIONAL RULES FOR BOYS
NEW!! AAU GYMNASTIC BOYS 4X4 PROGRAM
AAU WOMAN'S GYMNASTICS NATIONAL PROGRAM ROUTINES AND MODIFICATIONS
AAU GYMNASTICS WOMEN'S RULE MODIFICATIONS
AAU Gymnastics Special Stars Program
AAU Gymnastics Acro Program
AAU Gymnastics Rhythmic Program
Your Arizona AAU Gymnasts had the wonderful opportunity to compete in Las Vegas and Laughlin Nevada in February and March! Athletes from local Arizona gyms enjoyed great competition with athletes from Nevada, California and other surrounding states. It was a great opportunity to compete with different athletes from near and far. Adult gymnasts from across the country were also invited to compete and further exemplified AAU's value of #sportsforallforever
Mega Meet in Las Vegas featured gymnastics competition in many disciplines including artistic gymnastics, trampoline and tumbling and Gymnastics for All. A special thank you goes out to Dean and Debbie Capelotti from Fallbrook Gymnastics for hosting this great competition for our awesome AAU Gymnasts!
Lucky Starz Invitational in Laughlin NV created an exciting atmosphere for artistic gymnasts of all levels complete with 100% awards, special awards, handstand, headstand and back tuck contests and athlete march in with special lighting and a fog machine! The athletes also enjoyed a dance party and coaches were treated to a party during the competition as well! Special thanks to Brandee Proffit with All Starz Gymnastics in Kingman AZ for making this the most special and memorable experience for athletes, coaches, families and all involved!
We're growing! Look forward to seeing even more opportunities for your Arizona AAU Gymnasts to compete in the coming year!