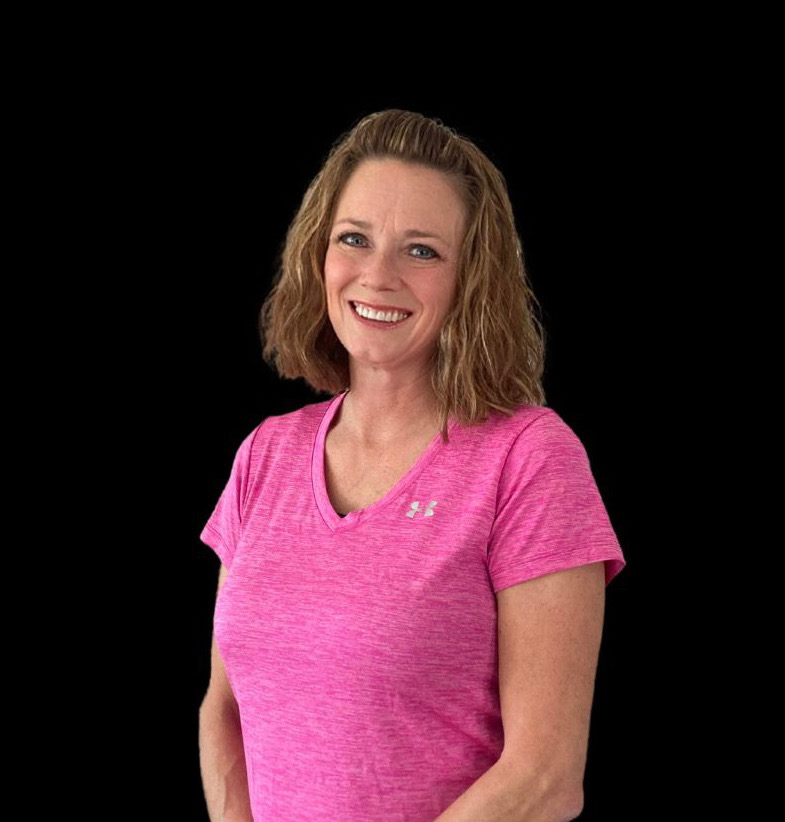 Brandee Proffit
Director of Gymnastics
Brandee Proffit fell in love with gymnastics as a child practicing at home.  She officially started classes at age 11 and competed optionals until her sophomore year of high school. Ankle surgery put an end to her own gymnastics training, but led her to begin coaching the sport which she loved so much.  She ended up purchasing her gym in 1993 and now has owned All Starz Academy in Kingman, AZ for 30 years!  She enjoys coaching all levels of gymnastics from parent & tot on up through the higher team levels.  In addition to owning her gym Brandee owned a Jazzercise franchise & taught for years working with adults and children to help them reach their fitness goals. She is also a former gymnastics judge, plus she owns a natural pageant company called Starkydz.  She was married in 2002 to Pete Proffit and now has three children named Cash, Pryce & Share. All three children coach in the family business.  Cash is a Senior in high school & a 2022 AAU Platinum National All Around Champion plus an all star cheerleader.  Brandee enjoys hosting three gymnastics competitions per year/ two in house & one large Invitational.  Brandee ran her own gym remotely for a total of 5 years from 2013-2017 & then in 2022 while taking over as a program director of a non-profit gymnastics program called Badlands Gymnastics in North Dakota.  She is excited to be back in the hometown she grew up in & back to her own All Starz which has the motto "Where all kidz R starz!"  Coach Brandee is very proud of the wall of State, Regional & National Champions her small town gym has produced.  But even more important than winning, it is her goal to give every child she comes in contact with the tools to grow as a strong, dedicated, well rounded individual.  Watching her students build their confidence and conquer their fears as they learn incredible skills that will one day help them overcome life's obstacles is so rewarding! 
AAU Gymnastics follows the requirements and routines from USA Gymnastics.  There are a few modifications to USAG requirements which are included in the document here.  Arizona follows the national AAU rules for all competitions.
AAU GYMNASTICS SCHOLARSHIP PROGRAM
Fantastic News! We have SIX $2,500 scholarships this year to award current or previous AAU gymnasts graduating from high school. Eligibility criteria is listed on the application form as well as the link below. Deadline is May 15!
Click here for more information.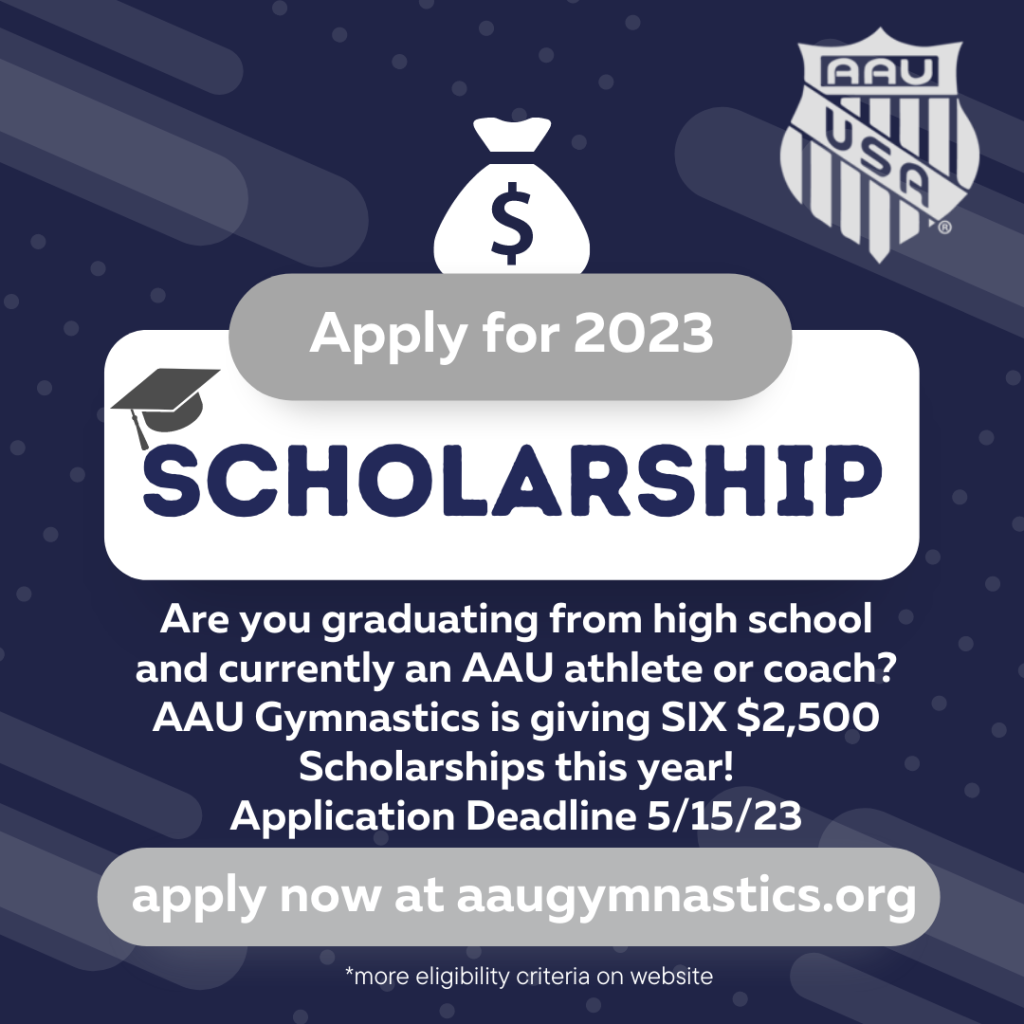 AAU NATIONAL RULES FOR BOYS
NEW!! AAU GYMNASTIC BOYS 4X4 PROGRAM
AAU WOMAN'S GYMNASTICS NATIONAL PROGRAM ROUTINES AND MODIFICATIONS
AAU GYMNASTICS WOMEN'S RULE MODIFICATIONS
AAU Gymnastics Special Stars Program
AAU Gymnastics Acro Program
AAU Gymnastics Rhythmic Program
Arizona AAU Gymnasts from across the state competed in Orlando, FL at the AAU National Gymnastics Championships. Please join me in congratulating our wonderful athletes as they embody #sportsforallforever Join us in congratulating Arizona Divers Levi (3 meter) and Ian (1 meter) who are National Champions!
June 2023 by Dru Heffington – Please join me in congratulating our Arizona AAU Gymnasts in successful competition in June. Gymnasts from Arizona competed at the Western Regional in Rancho Mirage, CA, the North Midwest Regional in Cedar Point, OH and the Midwest Regional in New Century, KS. We are so glad to see gymnastics embody the mission of the AAU of Sports for All Forever. Both youth and adult gymnasts enjoyed competing at these regional championships and we look forward to representing Arizona with over 25 gymnasts competing at Nationals in Orlando, FL June 30-July 2.